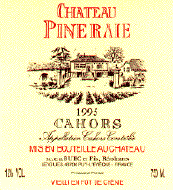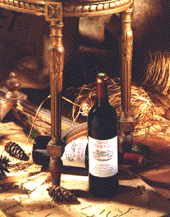 A leather parchment manuscript written in Latin, dating back to 1456, attests that the Burc family had land in the Cahors area at this time. This is confirmed by wine estate bulletins dating from 1663 and 1838. Since then, generations of wine makers have succeeded on the predestined soil.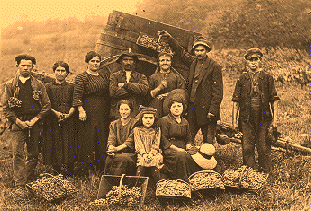 Today the vineyard covers 37 hectares, partly on the second terraces, with a chalky undersoil of pebbles covered with clay or marl, the soil being generally shallow and unfertile. The property consits of 85% Auxerrois (Malbec) vines, which give Cahors wine it's tannic character, it's colour and it's aptitude to lengthy ageing. Merlot noir makes up 15% of the production, which gives roundness and a certain sweetness to the wine.
This diversity of soils and the variety of plants (some of which are hundred years old), marry with a careful vinification process to obtain good wines for keeping with great class. A well constructed wine with an intense colour, rich in taste and a generous palate, these wines improve and affirm during the 18 month ageing in oak barrels.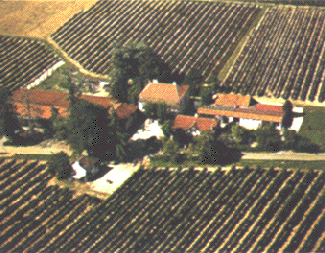 To appreciate the subtleties of Domaine Pineraie wines, bring them to room temperature (about 16° to 18°), then uncork a few hours before tasting. You will then make the most of all the scents and aromas given off by this noble wine.

Often honoured with prizes, Domaine Pineraie has recently received two gold medals at the Concours Général Agricole de Paris for it's 1986 and 1988.