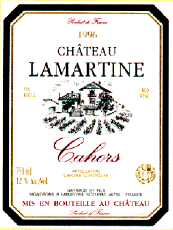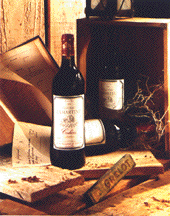 Alain Gayraud cultivates at Château Lamartine on his ancestors'land. The history of this vineyard is intimately linked with that Cahors wine.

Situated on the terraces of the Lot valley, his 30 hectares of vineyards have an average age of 30 to 35 years, one hectare has even existed for 60 years. Depending on the year, these vines produce between 150 000 and 200 000 bottles of wine, honoured by medals in agricultural shows for 25 years now.

The pebbly (chalky/flint) or stony (chalk/limestone or limestone) recuperate and accumulate the heat of the day. The south facing vines are saturated with sun.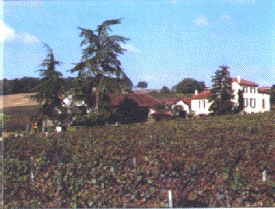 The vinification process is traditional. After the grapes are harvested from the plant, they are put in stainless steel vats, where the temperature is rigorously controlled to obtain a more powerful flavour. The wine is aged in both new and old barrels made of the heart of the oak tree.

In keeping with nature and the past, our main aim is the respect of our vines and the pebbly soil, cultivated with pride by the family for more than a century.

These wines will enchant you the most served with red meat, game,'confits' and cheese.

| | |
| --- | --- |
| "Made from ancient Auxerrois and Tannat vines, the 'Cuvée Particulière' is extraordinarily dense and concentrated, without distracting from it's harmony and fruity elegance. The spiciness of the wood barrels ages the wine with subtlety. Power, lengthiness in the mouth and good breeding come together in this beautiful, individual wine". Pierre CASSAMAYOR. | |
| | |
| --- | --- |
| | Apart from his writing talents, Edouard SEROUGNE, Alain GAYRAUD's grandfather, was a great leader in the renaissance of Cahors wine. Our most important inheritance is his insistence on perfection, his passion and sense of observation. All these qualities help Château Lamartine remain renowned and esteemed by the greatest amateurs. |