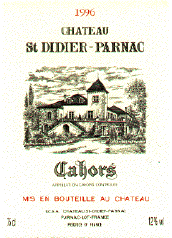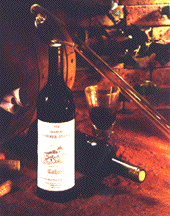 At Parnac, in the Cahors area, the history of the Château Saint-Didier began in Louis XIVth's century. The first member of the Rigal family, a wine grower at the time, probably didn't realise that he was beginning a wonderful adventure which would make his descendants the renowned leaders of Cahors wine making 300 years later.

It was in the 7th century that the first precise information appears about the Château. After a lot of turmoil, Jean Guillou, wine grower and merchant, acquired the Château in 1798. In 1800, wines from Château Saint-Didier Parnac arrived in England and Russia.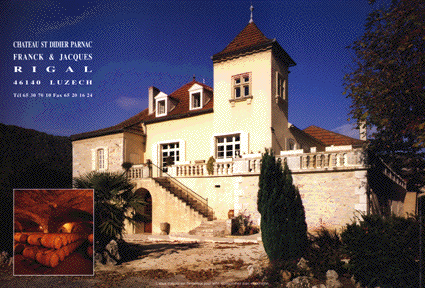 In the heart of the appellation zone, the 70 hectares at Château Saint-Didier Parnac benefit from a soil unlike no other. Parnac is one of the only Cahors communes to have soils as varied : shingle, quartz and sand in one place, gravelly soil or a clay/limestone mix elsewhere.
The marvellous alchemy of the micro climate, the traditional mixture of grapes (the Auxerrois reigns supreme, associated, according to each case, with Tannat or Merlot), the long vinification process in stainless steel vats which lasts two to three weeks and the care brought to the ageing process make up the inimitable style of Château Saint-Didier Parnac. It is perfectly balanced, dense and full-bodied with superb, well constructed tannins. It is an excellent wine for keeping, endowed with a fullness in the mouth.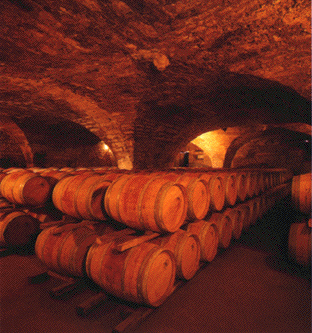 This gentle and flavoursome Cahors has the most prestigious prize list : 4 gold medals at the International Festival at Mâcon (for it's 1971, 72, 77 and 80), three prizes for excellence at the Vinalies des vins à haute expression, 2 Cordons Verts at the Grand Concours des Vins régionaux at Toulouse.