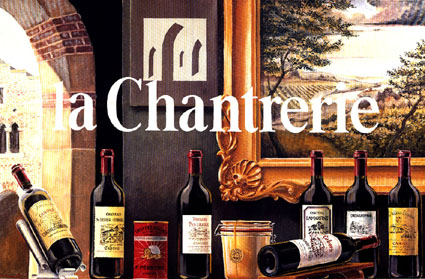 Originally conceived as a centre for research, learning and the promotion of local food and wine, the museum is a place for reflection that demonstrates the dynamics of the food industry, accompanies rural development in a region where the richness of it's gastronomy is of utmost importance..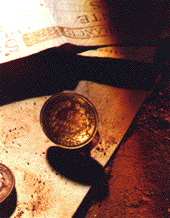 A PLACE OF GATHERED MEMORIES

The Chantrerie museum displays the mainstays of Quercy cooking; foie gras, the truffle, Cahors wine, walnuts, fruit and Quercy lamb..

It takes into account the changes suffered by the modern economic market which as been submitted to new restraints, be it tecnical or financial, but which on the other hand has been enriched by new techniques.

The museum has a collection of every day objects on display, witness to past knowledge, which allows the visitor to discover the personality and culture of the area..

A NEW TECHNIQUE FOR THE FUTURE

Along with more recent produce, these exhibits enable us to establish the common ground and also the differences which separate or link the past and the present..

Avoiding the trap of an exhibition of nostalgia for "the good old days", the museum aims to show the cultural and economic life of the region.

Concentrating on its two themes, the Cahors Wine and Food museum aims to be a showcase for hour living heritage..

The presence of the Chantrerie site on the internet offers the chance to discover the richness of our area and of our produce through the use of multimedia.

Château Les Grauzils
Château Lamartine
Château Paillas
Château Eugénie
Château Pineraie
Château St Didier¨Parnac
Château La Caminade
Truffes Pebeyre


Subscribe news by E-mail !!!!
---
Home Page The museum visit The wine growers
The vineyard The vinification process Advice from the wine cellar The art of wine tasting Recipes
Discover the Lot Links Write to us…

---
Copyright 1998 - Contact Webmaster
Réalisation :