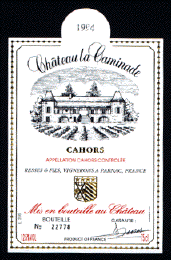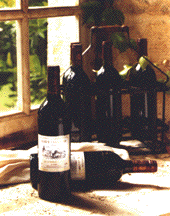 Resses is a name that has been connected to the history of vineyards for 4 generations. Château La Caminade, the family home, is an ancient prebytery whose every stone has retained the tradition of Cahors wine. The priests knew how to carefully select the best soil and produce the greatest wine.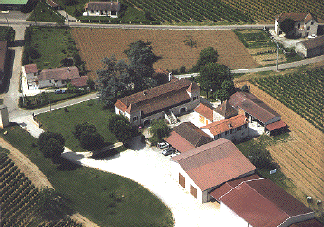 Spread over 35 hectares of alluvial terraces with chalky/clay soil, the Château de Caminade is in the heart of Cahors wine country. Sheltered behind the hills that protect it from the cold, the vine grows in it's favorite soil.

The mixture of grapes; 70% Auxerrois, 25% Merlot and 5% Tannat. A fine wine with great elegance and complexity is created through judicious mixing. The geographical situation and microclimate of this vineyard allows each grape variety to reach ideal maturation for the harvest with no risk of autumn frost.

The wine making process starts once the grapes have been harvested. Fermentation and maceration in stainless steel vats for 20 to 27 days at a strictly controlled temperature. The wine is then matured and aged in stainless steel vats which give the wine it's complicated bouquet and it's rounded, mellow tannins.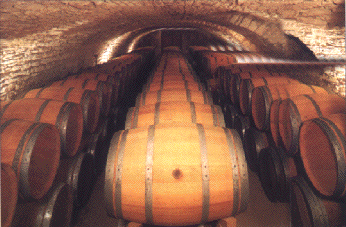 Family tradition, the exceptional position of the vineyards and the rigorous wine vinification combine to produce once of the very best Cahors wines.